Gulf Track Services completes the ADRL move of the teams to Doha Qatar for Arabian Drag Racing League 2010-2011 Season
Gulf Track Services is pleased to announce that the last of the Alanabi and US team cars have now been moved to Qatar in advance of the Arabian Drag Racing League's 2010-2011 racing season. Starting with sea shipments earlier this summer and fall GTS shipped the Alanabi Team's new trailer, 8 40 foot containers of engines, tires, spare parts, racing fuel, racing oil, track safety equipment and miscellaneous tools and equipment for the newly built team garages. Our total sea shipments totalled over 50 tons. In the past 3 weeks GTS shipped 23 racing vehicles, 12 racing motorcycles and 94 crates of tools, spare engines and other racing supplies weighing an additional 60 tons. To accomplish this task we utilitized bookings on over 6 sailings, 18 cargo flights on 2 different airlines, and federal express freight services.
Working with our Kennedy Airport freight forwarder, CargoSave, each racing team, and our ground shipping experts at Performance Plus, was a logistical chess game matching the deliveries (over 42 trucks) and the various customs, dangerous goods and airline safety inspections each delivery required. Thank you Harry Gribbin, Gordon Steffens and the dedicated teams at all the freight companies and their warehouses.


The new Alanabi Team trailer, 55,000 pounds with tractor up front.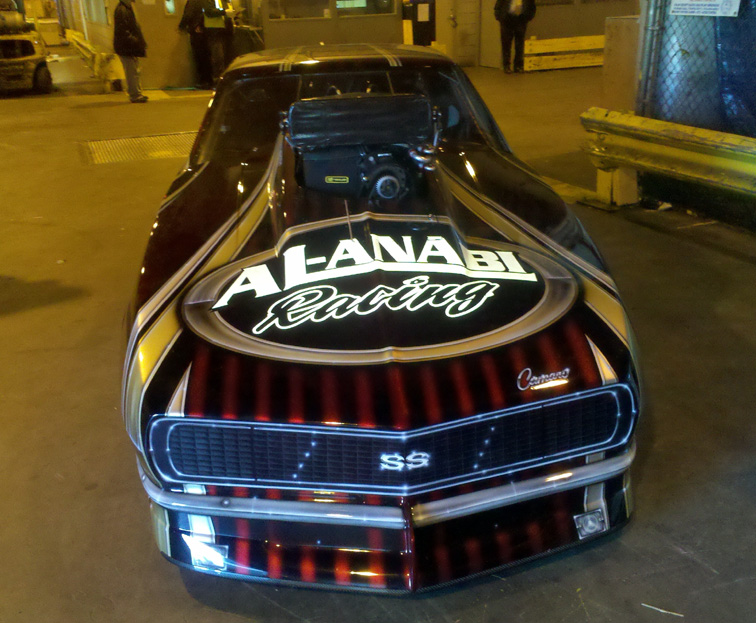 Sheikh Khalid Al Thani's new Tim McAmis built 4,000 horsepower 1968 Camaro being readied for shipment at JFK.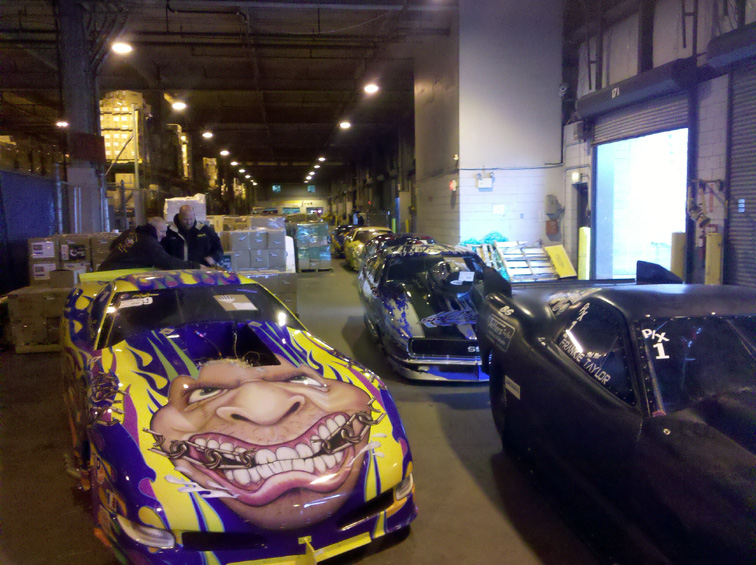 The long queue of cars waiting for their dangerous goods and US Customs signoffs on November 8.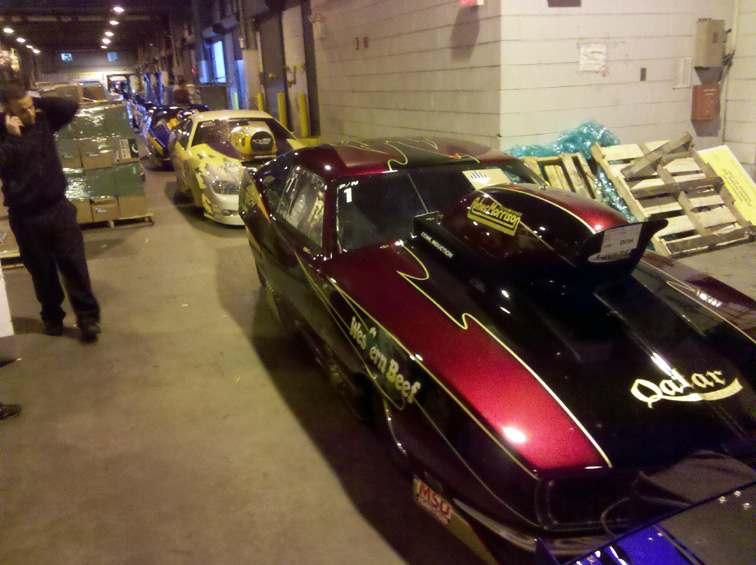 The queue stretches all the way down the Cargolux warehouse.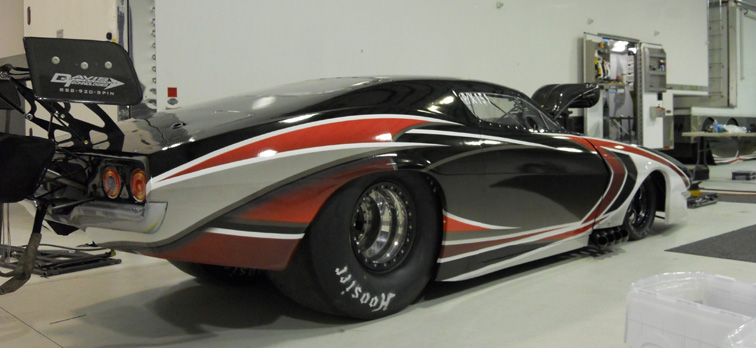 Alex Hossler's refurbished Pro Extreme car next to his trailer.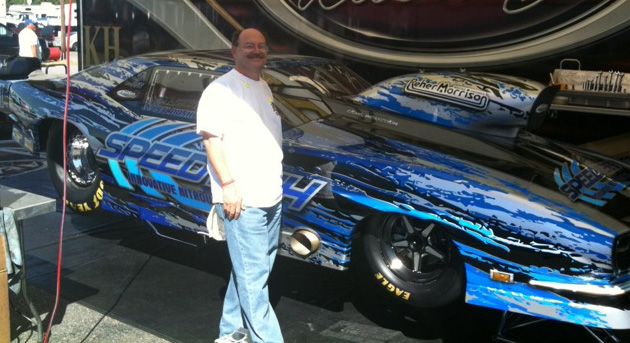 Khalid Balooshi's new Jerry Bickel made Camaro.




And just think we get to do this all over again in March, only in reverse.