Gulf Track Services has shipped everything from clothes to race cars to construction equipment to our Middle East customers. We have freight forwarders in Seattle, Chicago, New Jersey, New York, Dubai, Doha and Manama. Some cars came from Europe and Japan as well. We have shipped via sea, commercial airline and even chartered a 747 cargo jet as the need arose. We have expert staff available to insure DG certificates and other customs documents are properly executed. We are also an approved "known shipper" for US Customs purposes. Let us help you with your logistical problems.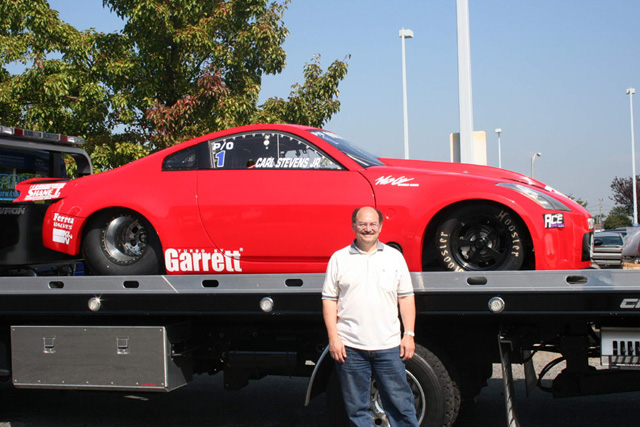 At New York's Kennedy Airport making sure a high value race car gets through customs formalities on time.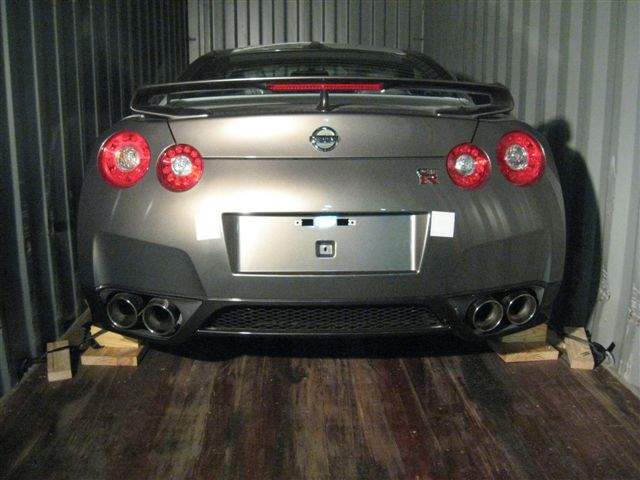 A Nissan GT-R securely loaded into a container in NJ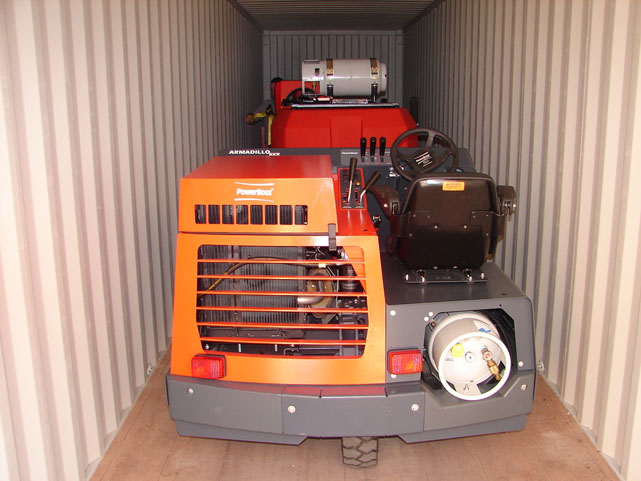 Sweepers for Doha being loaded into a container in Texas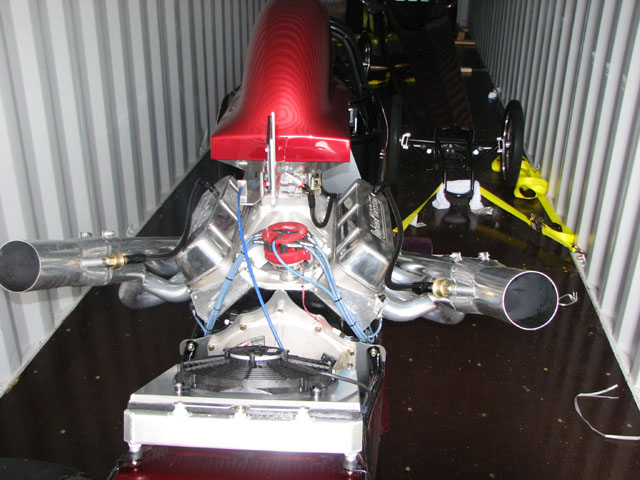 Mullis dragsters being loaded into a container in Florida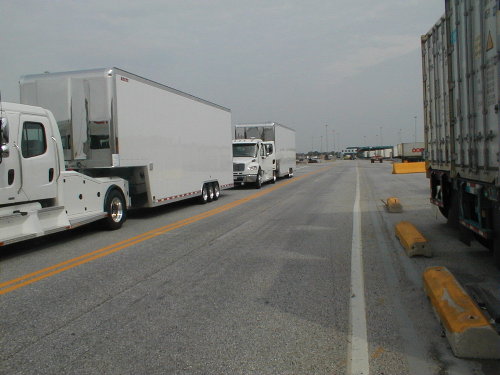 Race car custom trailers and haulers being delivered for RO RO service at Baltimore's dock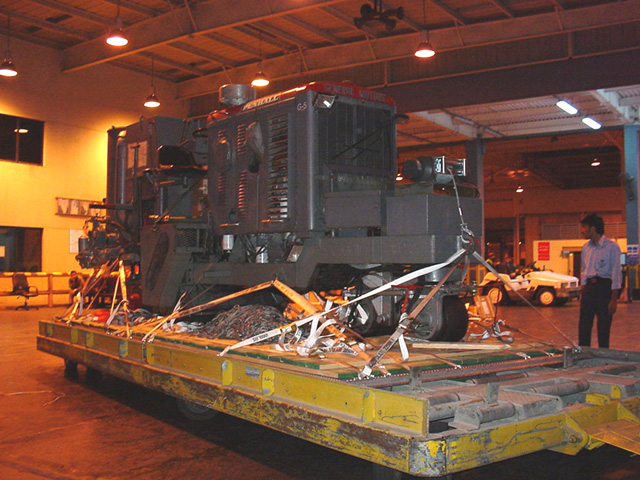 Properly secured grinder at airport for shipment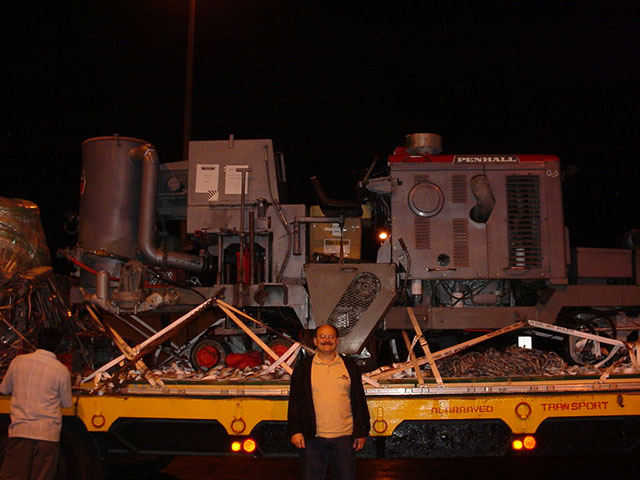 At Manama Airport in Bahrain to meet the chartered Kalitta Air flight and supervise the transfer of the Buffalo Turbine 180mph blower. The preferred way to blow the sand off the track before spraying with VHT.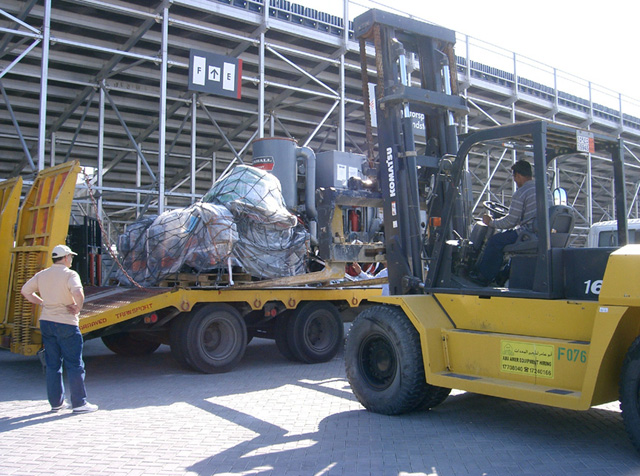 At the Bahrain International Circuit overseeing the unloading of equipment for the track refurbishment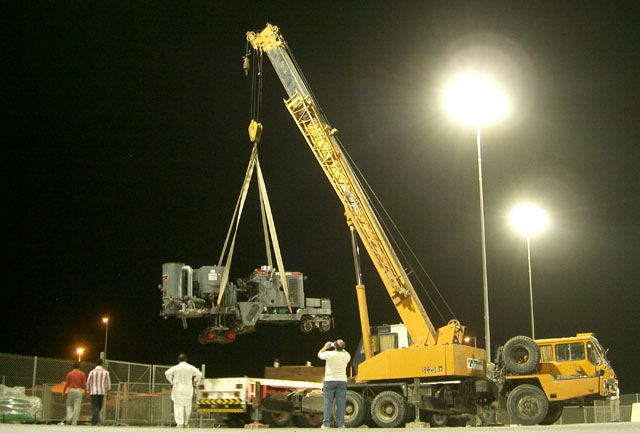 At the Qatar Raceway using a crane to lower equipment off the truck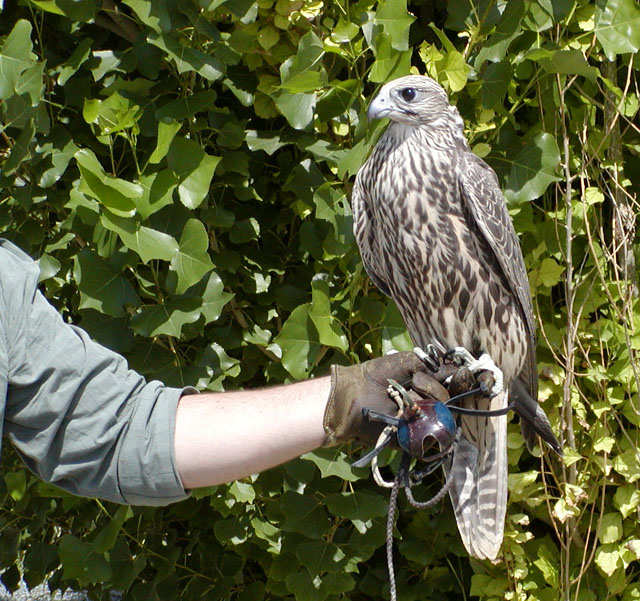 We purchased and shipped this young Gyr Perigrine falcon from Utah to a member of the Ruling Family in the UAE. Shipping live animals requires a knowledge of CITES regulations and close coordination with airlines and US F&W staff.




Gulf Track Services partners with freight forwarders worldwide to provide professional export and import services:




New York Kennedy Airport: Cargosave




New Jersey Sea Freight Forwarder: Atlantic Pacific Lines




Doha, Qatar: Laffan Express